For the last 5 years (or longer), I've been collecting stories from families about their ability to find childcare that suits their needs. Whether the challenges were with availability, cost, or schedules, as the "childcare crisis" continues, Vancouver families have been finding ways to make it work.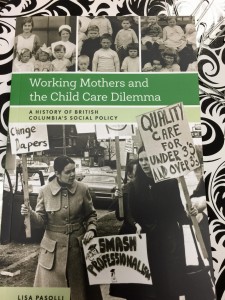 Childcare advocacy has been in the political picture here in BC since the 1960's when the barriers to women inspired an organized demand for better access to childcare.
In her 2015 book, Working Mothers, and the Childcare Dilemma: A history of British Columbia's Social Policy, sociologist Lisa Pasolli documents the calls for a publicly-funded childcare system from its early foundations to today, and finds little and meandering progress.
Meanwhile, in BC, families have been raising generations of children, and getting them through the crisis years and into kindergarten, and through college, into a world in 2016.
While the 2016 family is still struggling to find childcare, their needs have evolved. They wish it were otherwise, but the limited access to licensed care is a known issue, and they have had to compromise. Before they move out of the trenches, they shared their stories.
I'm disappointed to report that more than 50 years later, educated women in 2016, like Shannon Labelle, are still forced to leave careers that they love due to lack of care. In her case, it meant a balancing act of part-time options, and waiting until her son turned three.
In every case, I hear about creative problem solving.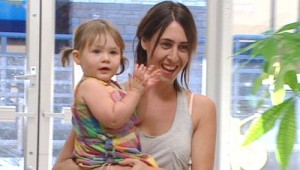 Caitlin Black's family's search for life/work/childcare balance led her to start her own company, and so many British Columbians made the same choice that we are leading the country in small business growth, while Canada leads the world.
The Internet plays an important role in the world of 2016 (and 2020!).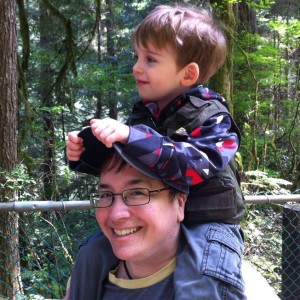 Modern families – young mothers and fathers – are the generation most comfortable with the opportunities the web, and technology provide. They open their own web-service businesses, sell products online, or teach technology skills to others. Hope Forstenzer, an artist and Emily Carr instructor, does all three.
To meet their needs, childcare needs to be responsive, flexible, and most importantly, available. And most importantly, of high-quality. Most importantly, it should be licensed.
At present, the BC Child Care Licensing Regulations allow for Occasional Care – up to 40 hours per month per child; and Full-Time Care – for 160 or more hours. But only full-time care is accepted for subsidy programs.
We are seeking support for a Flexible Childcare License, that would meet the needs of BC families, respect their choices to use full- or part-time care, and qualify for government funding initiatives.
Have you ever needed part-time care? Would flexibility in childcare make raising your family easier or more cost effective? We would love to hear from you.
Please leave a comment in the box below, or click the link below to