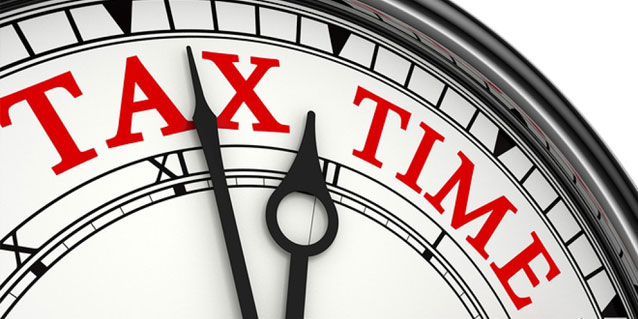 With a full week before the tax deadline, I owe the Waggle for motivating me to get them done. I usually wait until the last minute of the last day… of the extension, if any. But getting on track is my new motto, and so far, it's okay.
How do you feel?
Financial anxiety is the primary cause of stress for most people, according to the Canadian Mental Health Association Health Works program, and the tax season causes fears for a number of reasons.
Pulling all the paperwork together, filling in all the forms properly, and most importantly, hoping you don't owe anything.
Does anyone like filing taxes?
Well, probably not. But this year, I did the whole thing, including paying, in 44 minutes, and I qualified for a free filing because I used my CRA account to file electronically. It's all online.
Everyone needs to file taxes – by law – and Canada's Business Corporation Act gives small and medium sized business owners clear expectations and rules for how to keep their books in order.
There are lots of ways to do it, and if your method spits out the right answer, it's the right method.
Or is it?
Did it take more than an hour?
As always, at Growing Daycares, we advocate for doing things right, and keeping it simple. We all have to file taxes, and no matter how you did it in 2016, a free, web-based small business accounting software can definitely save you money on 2017's return.
How's that, you ask?
Three ways:
1. Even if you use an accountant to handle business bookkeeping, understanding the ins and outs of company cashflow gives you a predictive super-power for decision-making. Keep costs down in low season to stay positive, and avoid interest on your overdraft.
2. Even if you use an accountant, having your accounts in order, and under your control, will save you hours of that professional's time. Plus, if you're using Wave Accounting, Xero, Quickbooks Online, Sage Accounting, Freshbooks, Zoho, or any of the other web-based systems, that professional can access your books from their office, saving you the cross-town travel time, too.
3. If you handle your own day-to-day business bookkeeping without an accountant, software can make it easier, but you already know the main secret: Regular bookkeeping is easy, especially if you…
Keep the receipts (in date order) – online, in a box, or wherever
Use the business accounts for business and personal accounts for personal
Call CRA when you have questions. They are nice and they always answer. 1-800-959-5525 – * to talk to people
To speak intelligently about your business, you need to understand all these financial statements anyway. Doing your own monthly accounts, and knowing what the numbers mean, saves you from surprises at tax time. Doing them with free, web-based software is just… better.
Because let's face it: it's the surprise-factor that makes taxes and the CRA so scary. (That, and the ominous brown envelopes, with their irregular shape, sticking out of the mail pile…) Take the surprise out, or minimize it, and they're not so horrible.
Despite my best efforts last year, I discovered that I owe $52 in federal tax. I didn't think I would owe anything.

But since it's just a little surprise, I don't sweat it.
Do you use software for your income and expenses? Was it hard to learn?