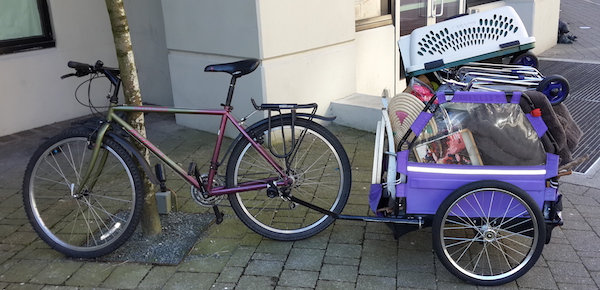 Options: paying $1,700/mo. to rent an affordable East Van one bedroom (if I can find one that accepts dogs…)
~ OR ~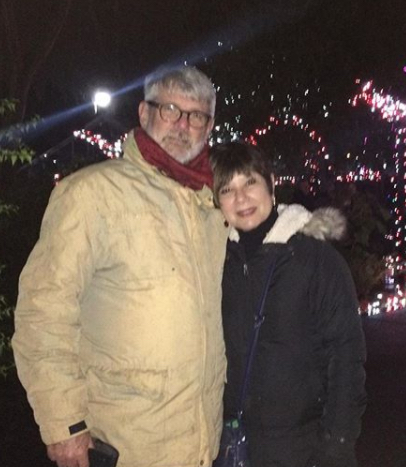 Getting the $100k downpayment from my parents for a 500sq' condo; quadrupling my monthly living cost, BUT getting a foot in the real estate market before it shoots even higher out of reach. …?
I'm so grateful for their support!
Thanks to 3 years in the 300sq' garden suite of a Vietnamese family in Cedar Cottage, my tiny house belongings can be packed up and moved by bicycle. It's a short 8 block trip (#EastVanForever) to the new place, where – luxury of luxuries – I have, for the first time in my decade-long residence in this city – IN SUITE LAUNDRY.
How Vancouver can you get?
To me, of all people, the International Women's Day celebration on March 8 has deep impacts. So many, actually, that I didn't have time to celebrate them.
#1. The condo purchase and move.
There was a time, not so very long ago, when an unmarried woman (a divorcee, no less) would never have qualified for a mortgage. Not because she wouldn't pay, couldn't pay, or didn't have the credit, but because she was a woman.
This year, far from requiring a co-signing man, the lender made me sign an attestation – before a notary – promising that I was completely financially independent.
#2. Buddings Daycare is expanding!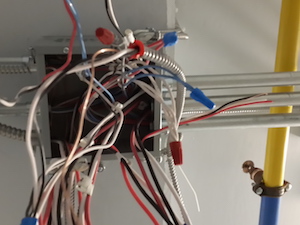 We're having a party at Storybook Buddings later this month, and can't wait to get through the last items, so we can finally open the doors. Just a few… more… finishing touches…?
The general contractor, and tradespeople, architect, and loan officer are all men. The city plan checker, landlord, and building manager are men, and so are the delivery drivers, and the supply sales people. Even the mentors who specialize in helping women's businesses get funding are men.
Not to say there are no women (the childcare licensing officer, architect's assistant, and all the receptionists, for example), but for the most part, building a business, as a woman, is about working with men.
Does it matter? I don't know. It's just a fact of life.
Does that matter? … maybe.
What Women Want… in a business conference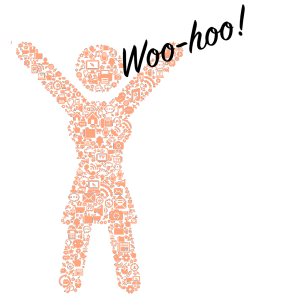 Have you heard of SheEO? Or Raise Collective? Women's Enterprise Network? Forum for Women Entrepreneurs? Vancity Business Babes, perhaps?
The expansion of these support networks in the 7 years I've been in business are signs of a shift.
The Federal Government's policies toward a gender equal society tell us that women are being taken seriously, and the money, to back it up, is on the table. And I'm sure you've heard about the BILLION DOLLAR$$ for childcare…?
So how do we get it?
Those are the questions we'll be asking and answering at our conference on May 6.
International Women's Day is one day, and it's nice to get a shout-out once a year, but it's just one sign of the recognition that women are receiving for their talents and efforts.
I knew it was coming, and Florence was on the insta for our own acknowledgement (thanks Flo!), but as I was falling asleep last Wednesday night, I suddenly realized that I'd forgotten to make mention of it. And I felt really bad.
But in the circular way of the world, it was the post by power-woman and business babe Genicca Whitney (IG: @manifestlikeaboss) that absolved me of my guilt. I hope it does the same for you: