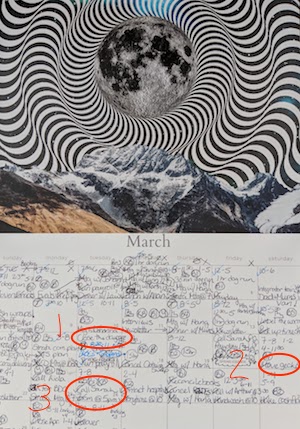 I closed the two daycare centres on Mar. 17, and went through an extremely brief bout of despair.
It lasted 4 dark days, but I was lucky to come out of it quickly.
One week later, on Mar. 24, I had everything I needed for a virtual preschool, and enrolment opened on Apr. 28.
Classes start May 5, and you can find it live, here:
It's been intense… It's exciting, and exhausting, and there's still so much to do…
I'm going to tell you how we've done it, so you can try it, too.

Here's what you'll need:
A Platform
Content
An Audience
Impetus
Values
Values… Vision… Style… Openness to Technology, Advancement, & Change… Something like that. I was extremely lucky again, that I already had four of the five.
Step 1: Inception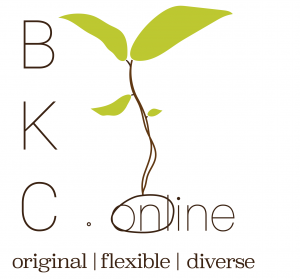 The seed for BKConline was sprouted in the good heart of Sarah MacDonald – the Manager at Buddings Broadway.
On Mar. 21, she suggested an online storytime, to connect with the families, and a GoFundMe page for the teachers who had been laid off.
The light for that seed came from Josh Crone – the owner at Flow Martial Arts – where I kickbox

I watched on Instagram as he moved his kids karate classes to Zoom, and added an academic element that parents loved, within a week. I was inspired.
Step 2: Research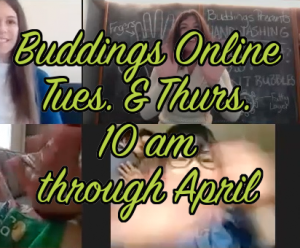 We committed to classes twice a week, with no planning, experience, or warning, and learned "the old fashioned way" –> by doing it… virtually. Or, by virtually doing it.
Experimenting with format, content, segments, interaction, technology, backdrops…
I presented this How to Wash Hands class on Mar. 27, and learned a lesson about privacy in so doing. DO NOT SKIP THIS STEP.
Step 3: Communication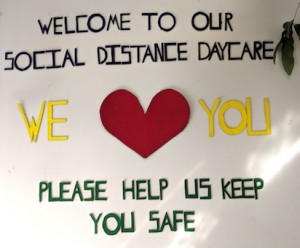 I was home for three weeks, with the minpins and my laptop for company, so I wasn't idle. In BC, daycare was classified as essential, and as soon as I realized that "social distancing" was here to stay, I started making plans to reopen Broadway.
In the meantime, we invited everyone to join us online, with newsletters that went out twice a week
Instagram, Facebook, emails…
We had 80+ participants in our first classes, and 25 – 40 for the next 6. Parents wanted to know how they could contribute. There was a sales model in there. We hosted a focus group.

Step 4: Divide and Conquer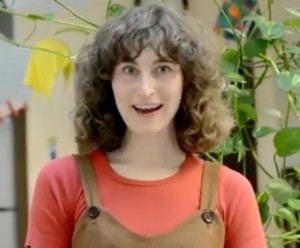 I'm so excited about BKConline because I see so much potential. Opportunities to reach wider than a physical daycare, and be more dynamic than an in-person experience. It's bigger than Buddings Daycare and deserves the wide open horizon.
By spinning it off, as a case study for Growing Daycares software, I am so excited to be able to partner with Sarah.
She's been working at Buddings for 6 years, and I trust her motivation, and foundation. Plus, she's an internet-recognized preschool teacher, with a degree in Education, who loves creating curriculum. She'll be handling our house program, and managing the presenters. Our CTO at Growing Daycares knows how to do all the computer technical things that I've never learned, which means I can focus on the marketing, and admin, and share this update with you now.
It's a three-way match, also known as a triple win! My favourite

Step 5: Launch (present)
Class is in session on May 5. To join Sarah for Me, My Stuffies & I, at 10am, click here to enrol!