Dear Friend,
I have a favour to ask you:
I'd like your help to modernize how families access childcare, here in Vancouver and throughout BC! Across North America… ?
Seriously.
At least, take a look at the problem…?
If you know me at all, it's probably from daycare.
Maybe you know I'm about flexibility…?
If you know me well, you know I see daycare differently, but that doesn't answer the question at the top of the page. Why are you getting this email?
Let me explain…

Remember in 2014, when Canada's Anti-Spam Legislation came in and businesses had to get consent to email their customers, to protect privacy?
No? People were calling it "castle" …?
Well, we had to resubscribe to all our e-newsletters because BC's Personal Information Protection Act (PIPA) had been updated to better reflect existing technology. Among other things.
They do that regularly:
"Because of the importance of privacy laws, PIPA requires a comprehensive review of the Act by a special committee of the Legislative Assembly at least once every 6 years."
Special Committee to Review the Personal Information Protection Act Report, Feb. 2015
In 3 more years, we might have to authorize all our business marketing emails again!
Daycare Operators are all in this together!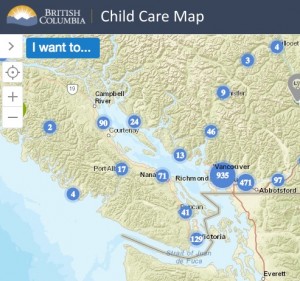 I have your email address because it's publicly available, on the government site for BC daycares. All of them are!
Privacy laws only apply to private information, obviously.
**Actually, it's not that obvious, and many, many, small business owners are unclear about privacy, and how they are affected. But that's another topic. (I'm starting a list.)
In the meantime, I'm sending childcare-related information to a childcare centre contact, so it's not only permitted contact, it's actually the intended use of contact info.
So here's the problem:
Like privacy, childcare needs have also been affected by the evolution of technology. Like privacy, childcare law should reflect the modern context, but the Community Care and Assisted Living Act doesn't have a special committee review every 6 years.
In fact, some restrictive childcare regulations are so set in stone that simple amendments require sign-off from the Minister of Health!
This goes all the way to the top!
Here's the opportunity:
In 2018, the BC government has promised to do something to make childcare more accessible for families.
One way they're considering is a restructuring of your business:
How you pay your staff; how you value your service; and where your revenue comes from;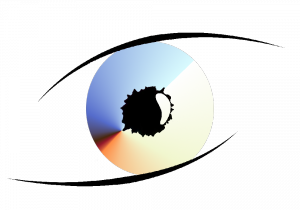 Correct me if I'm wrong, but if you're an existing centre, offering care within the licensing regulations, the way I see it, you are not the problem.
The "childcare crisis" is that there isn't enough of it. At any price.
So let's look at some options that would actually help operators open more spaces. And let's really look at the regulations that are preventing it.
Politicians do not know what our businesses need, nor do they understand our industry priorities.
The link above is for a short info-gathering survey, to help document modern childcare needs. I'd love your input.
And this email? Now that you know a bit about me, I'd love to make your acquaintance.
Feel free to message me back, anytime.