Database-driven software to manage your day… care
Families want flexibility (everybody does), and the demand for quality care has never been higher. If you've thought about starting a childcare business, why not create a valuable service parents want to pay for, that you can manage from your iPhone?
It starts with breaking up the day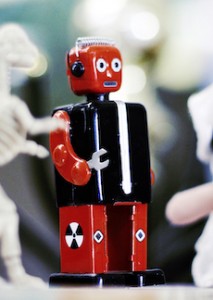 Of course, we sell "care and learning." We sell monthly spaces, and sometimes we sell snacks, but chances are, your product comes in HOURS.
Our database driven approach to manage hours exceeds licensing requirements, simplifies (automates?) your reporting, and offers parents the real flexibility they want.
Flexibility they are happy to pay for!
Plus, attendance is tracked in real time, so you're never over ratio, and never answering phone calls. Well, rarely…
Define your "flexible"
Are you a home-daycare with 4 part-time spots to manage? Do you have a centre with several age-groups to manage? Full-time? Part-time? Drop-in? Some of each? A truly flexible system does it all. No matter what the program or ratio, set it and forget it.
Plus! Our side-by-side training programs teach you how to read your audience, make adjustments, and increase your value. By offering  services when families want. Real time stats and reports track your revenue and usage with precision, so you can find the empty spaces and fill them up.
Empower your parents

Replace your receptionist with an intuitive website and empower parents to manage their bookings.
You can set holidays and closures, make spaces available, and define minimum cancelation periods, with as little as one hour's notice, or up to 4 months in advance. Up to a year in advance!
… although that's hardly "flexible…"
Separate roles for parents and staff (and managers) mean everyone has access to the functions they need to manage their day… care.
Our flexible admin system is available on a flexible monthly basis. Of course